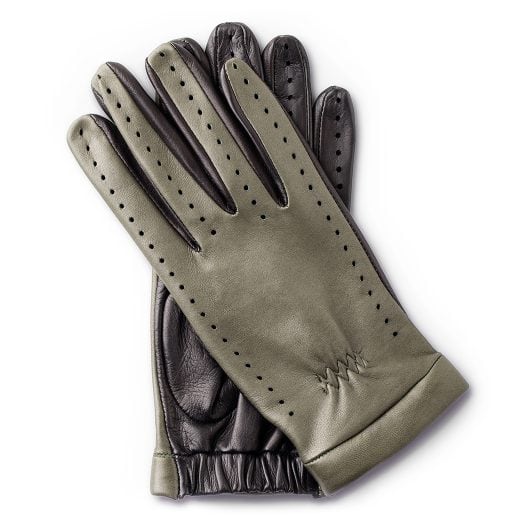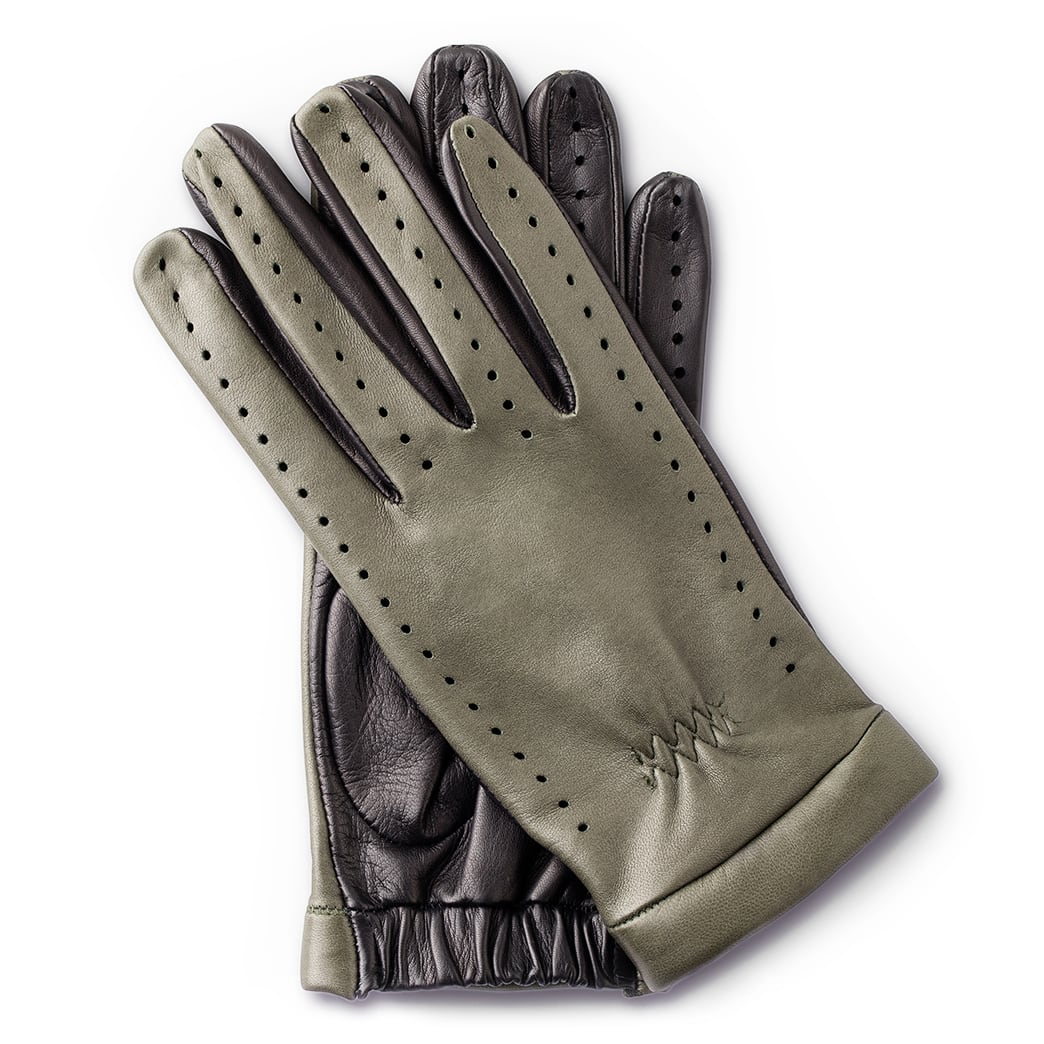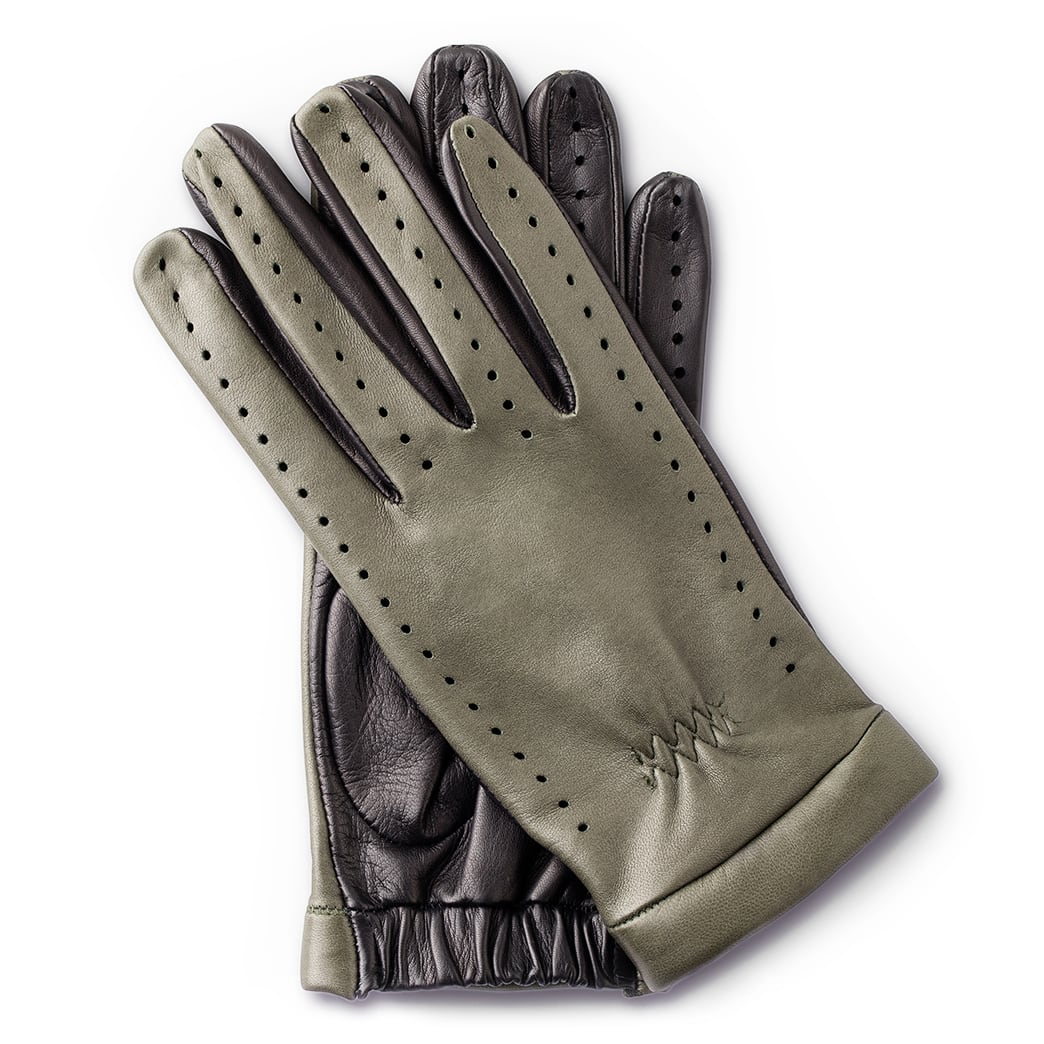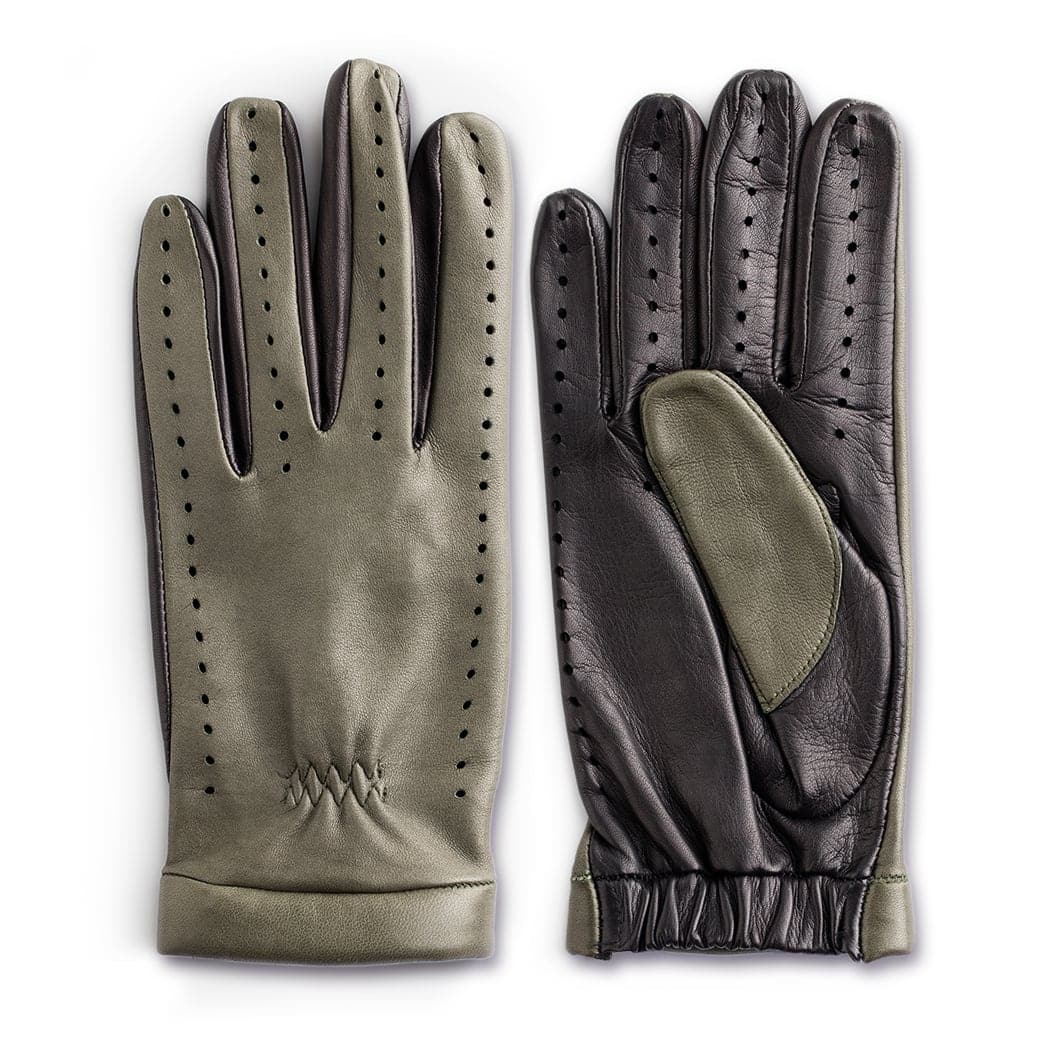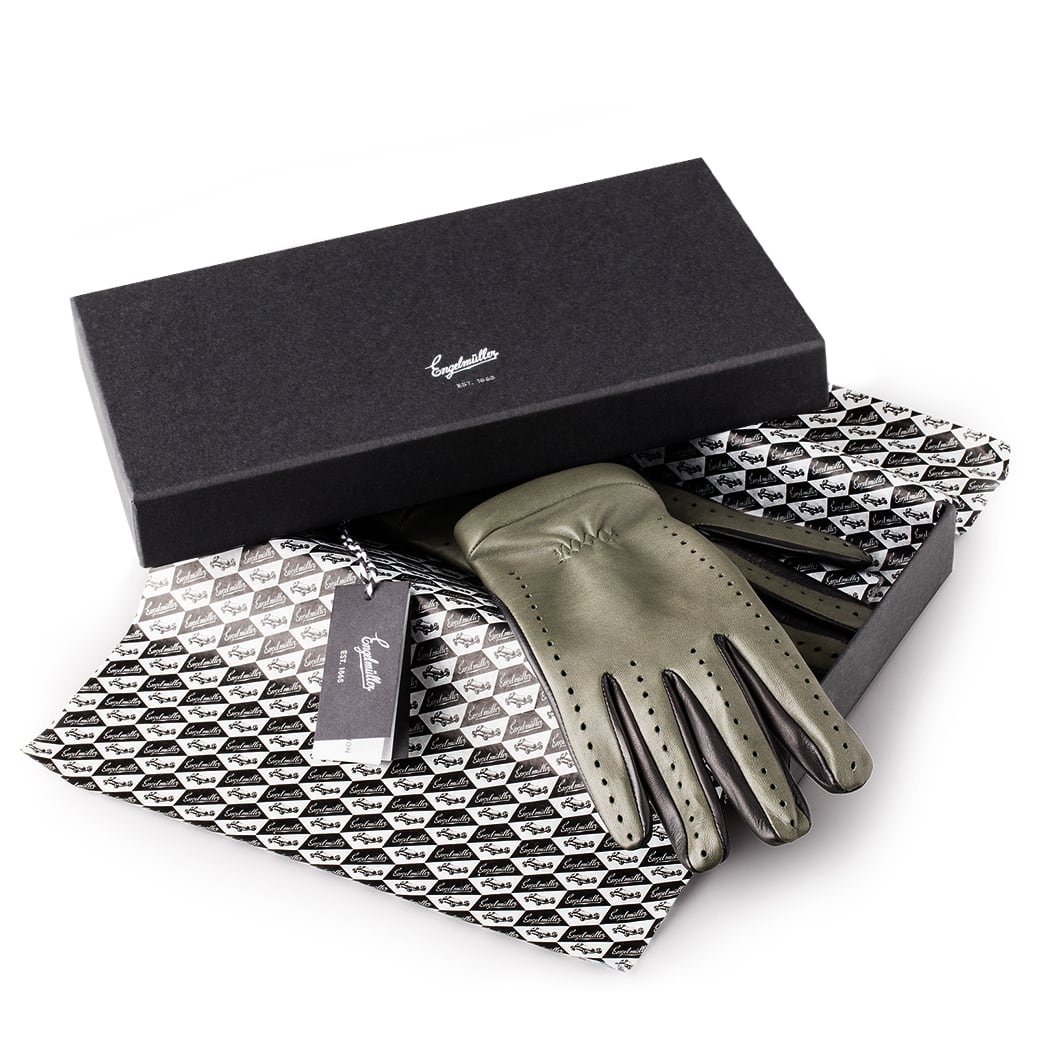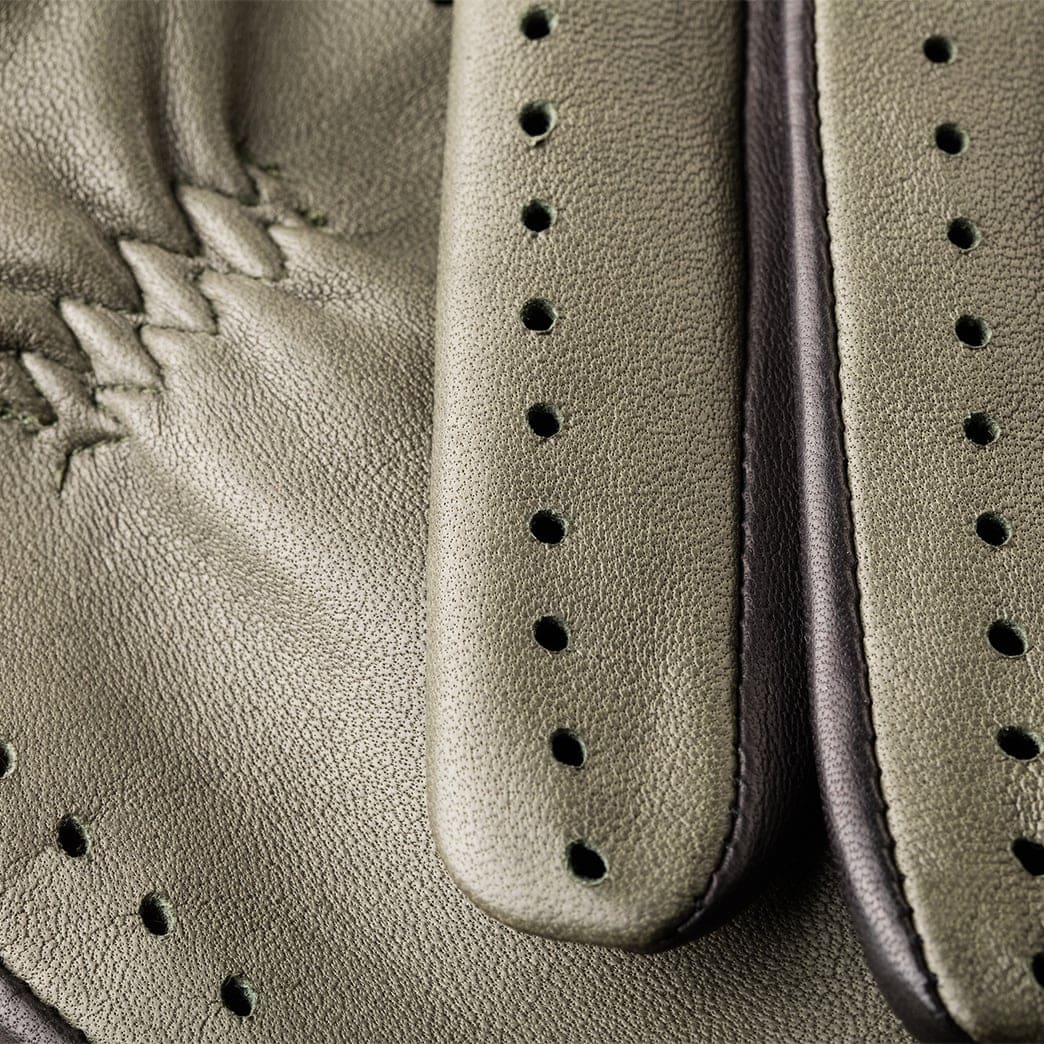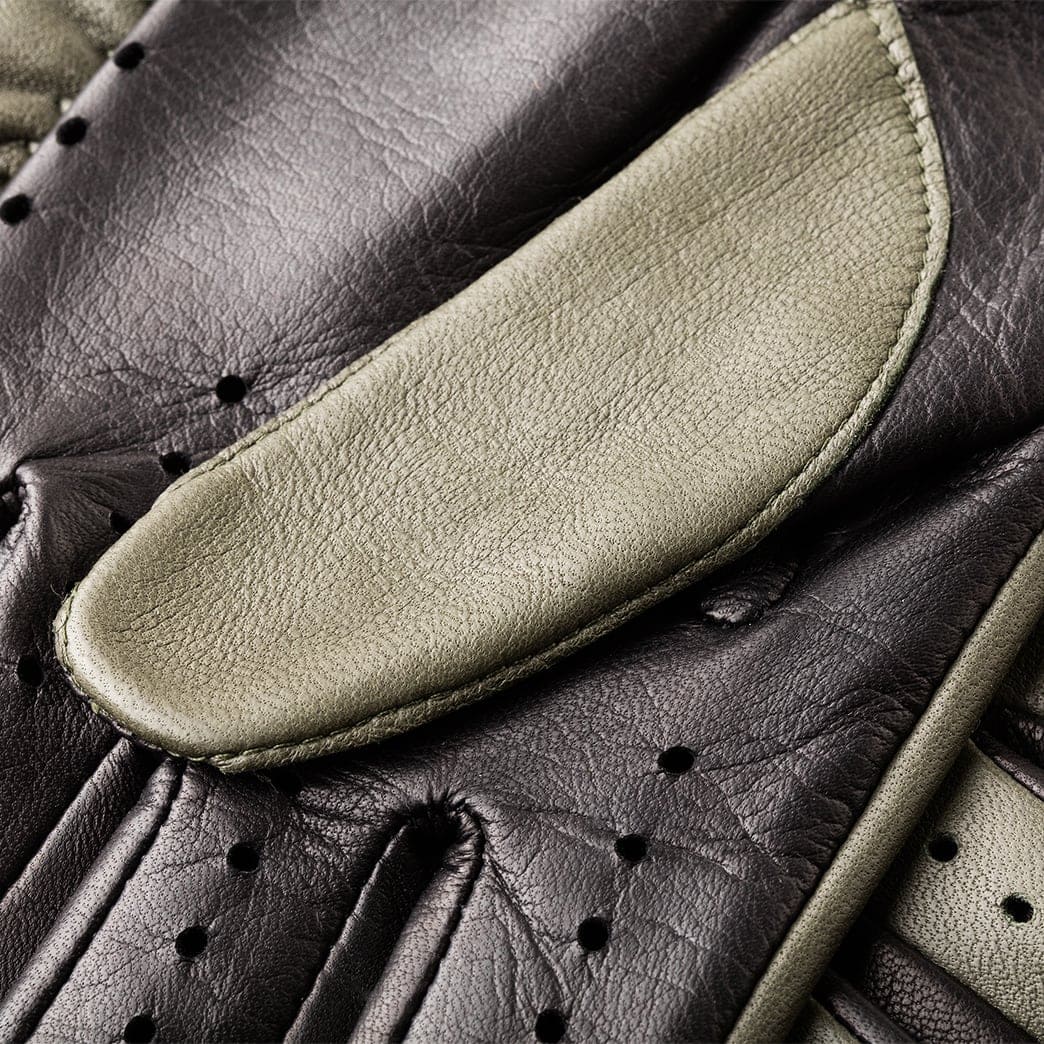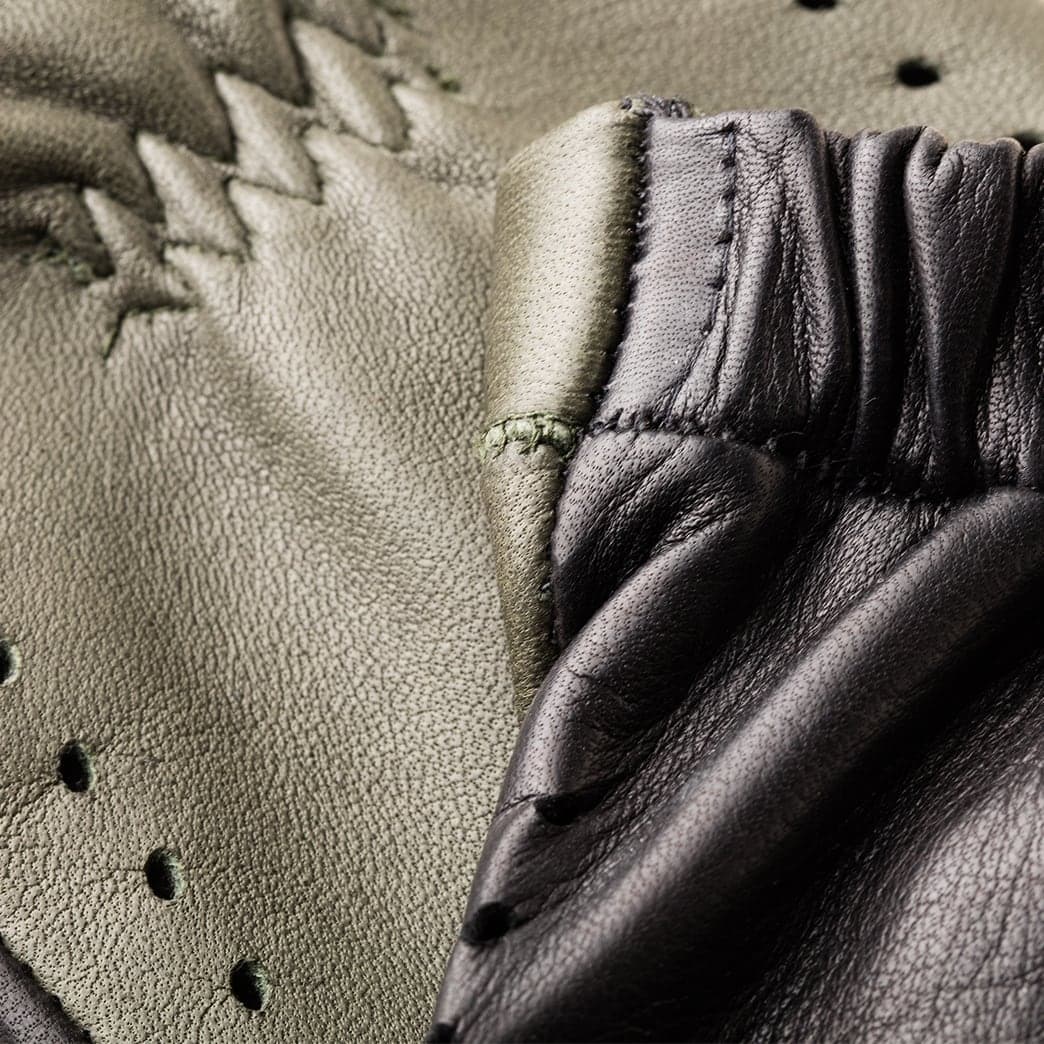 J.S.68
Der bei Freunden und Familie als "Seppi" bekannte Joseph Siffert war einer der talentiertesten Fahrer seiner Zeit. Mit dem Gewinn des British Grand Prix 1968 ging er in die Geschichtsbücher der Formel 1 ein. Diese Handschuhe verkörpern seinen Fahrstil. Sie sind sehr leicht und passen dank des verstellbaren Riemens perfekt.
Lammfel
Farben: schwarz + olivgrün
Lammhaut

Seidenfutter

Green, Schwarz
Not sure how to measure your hand?
Download our new app and do it without a hassle.