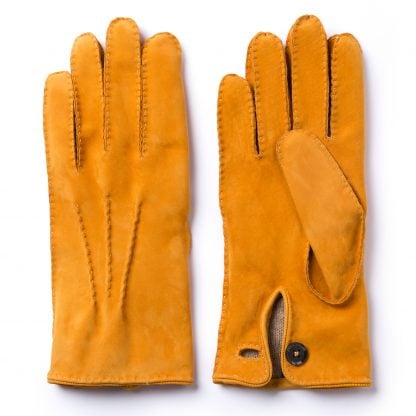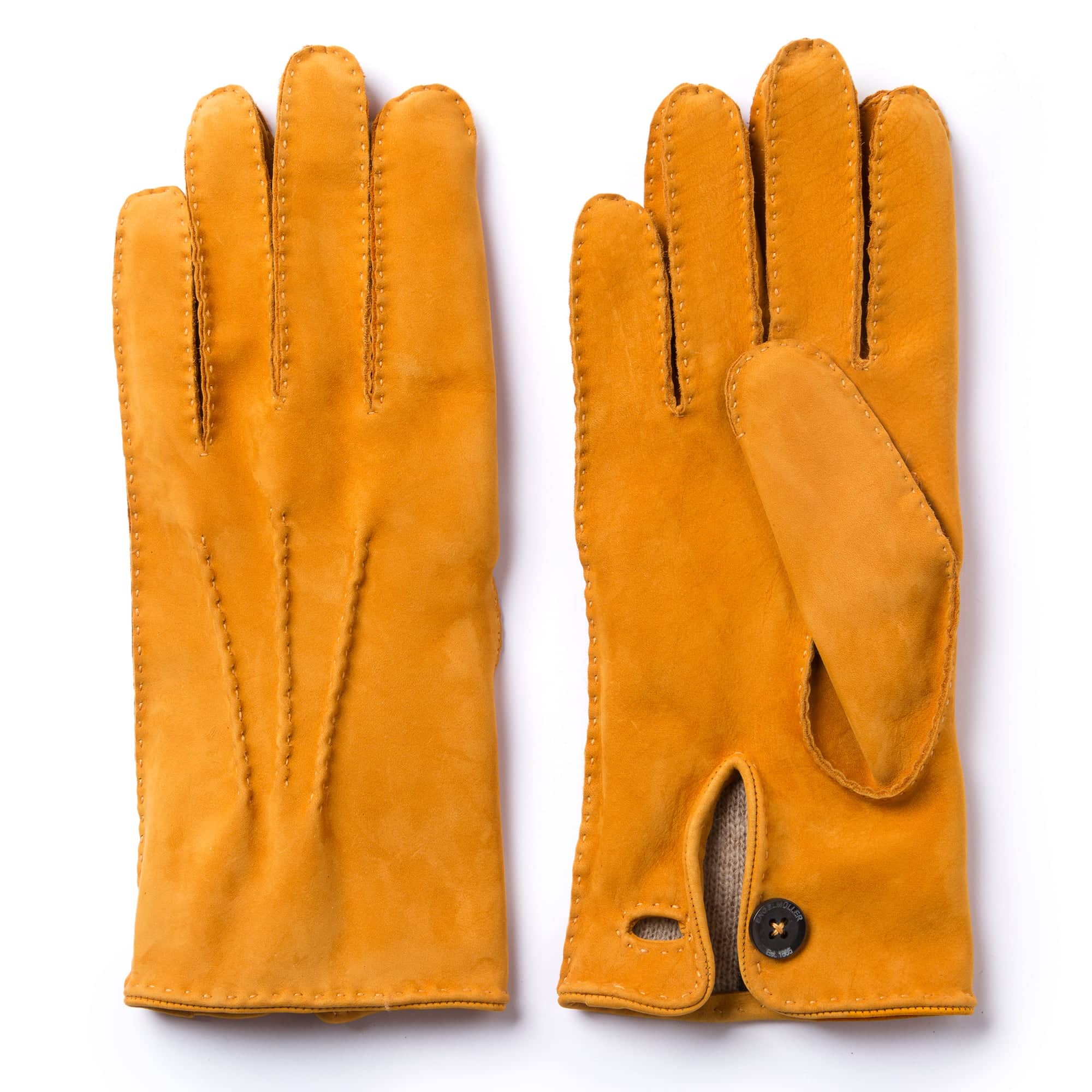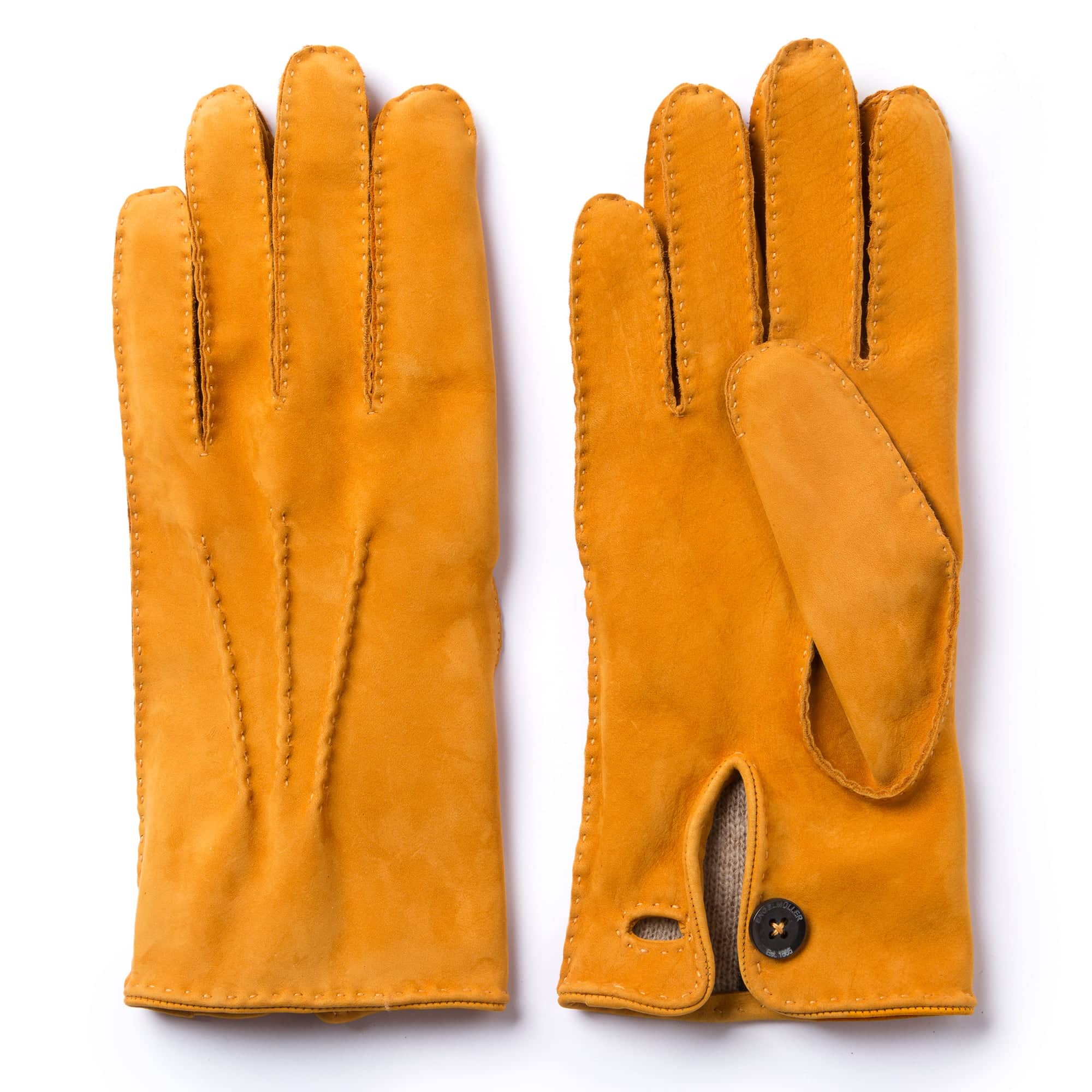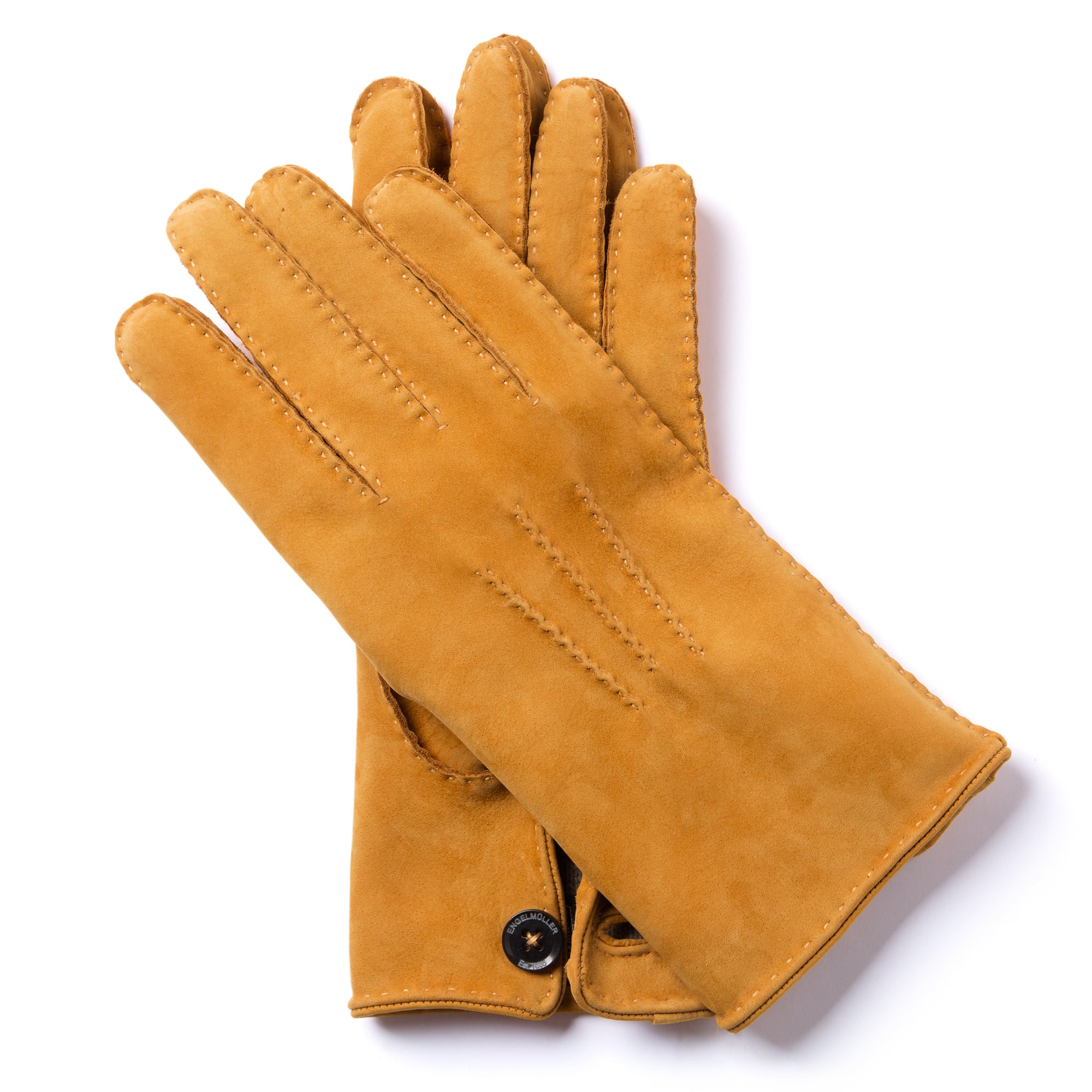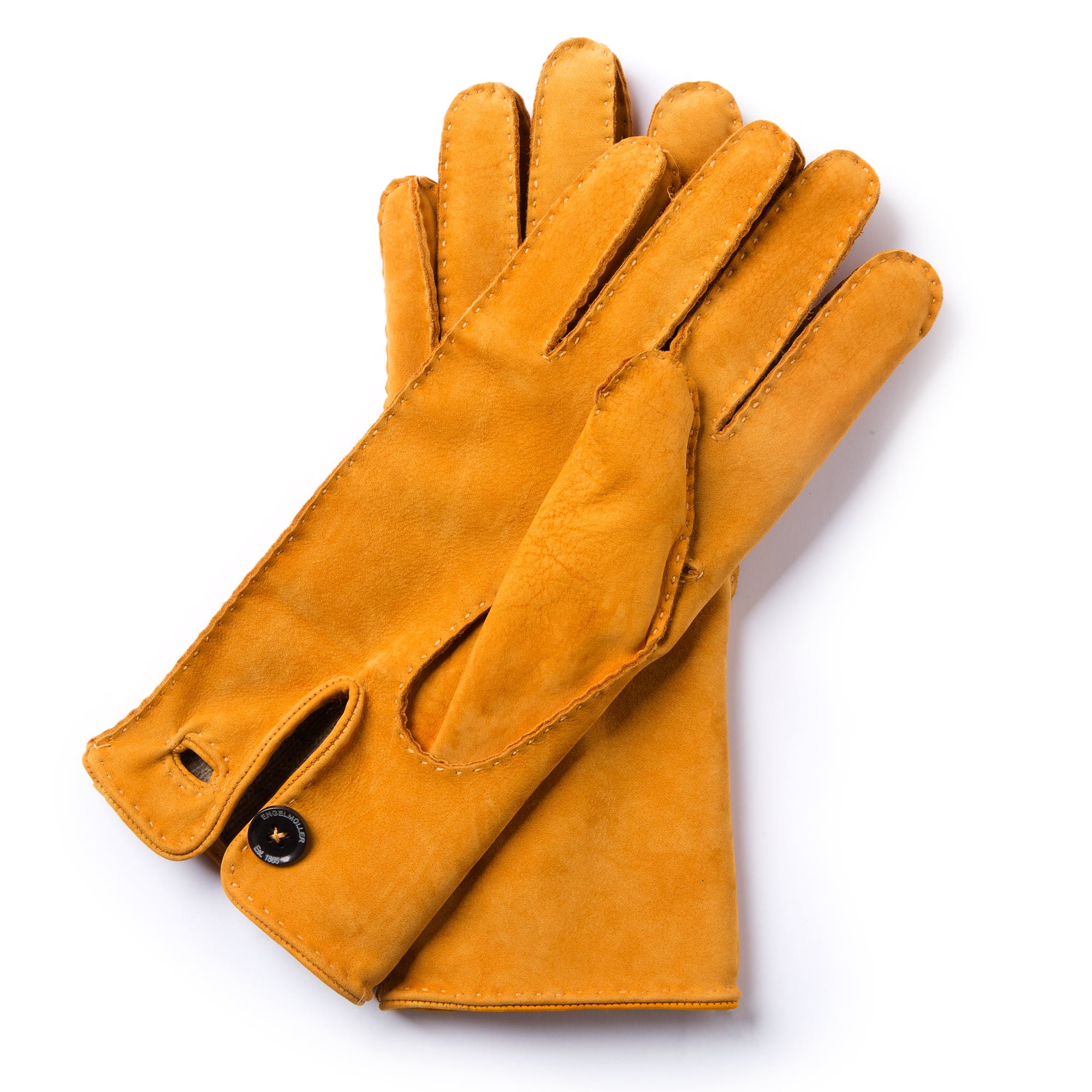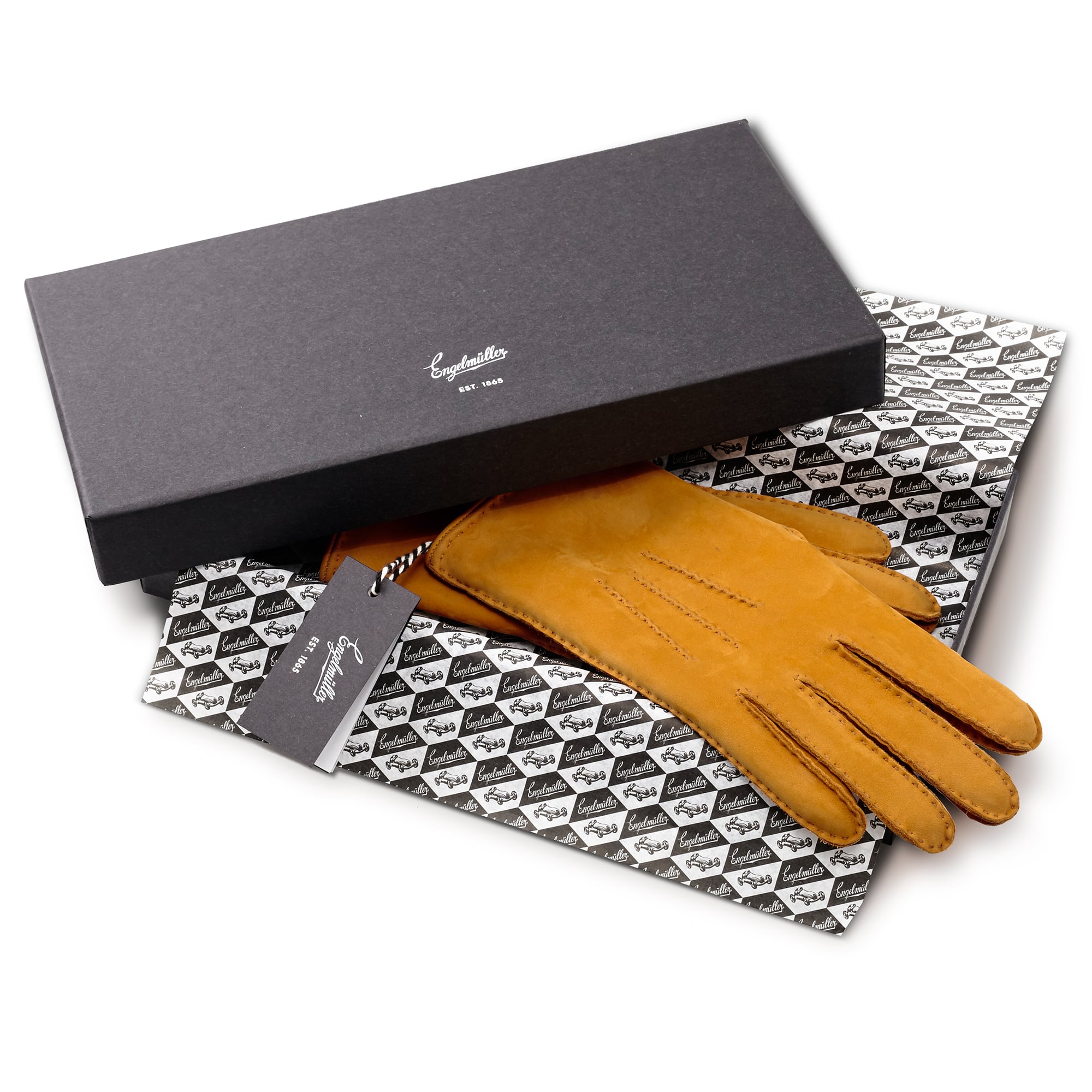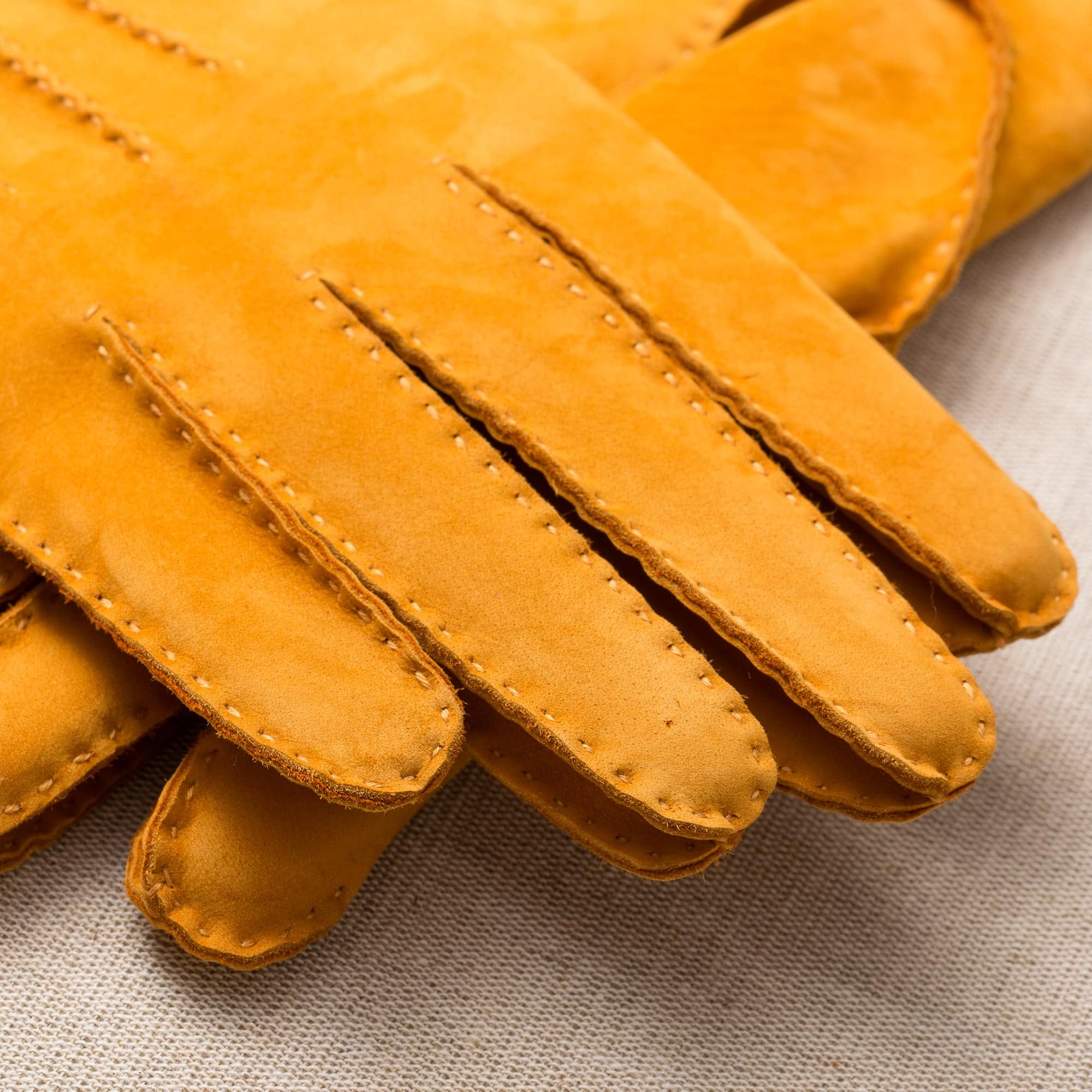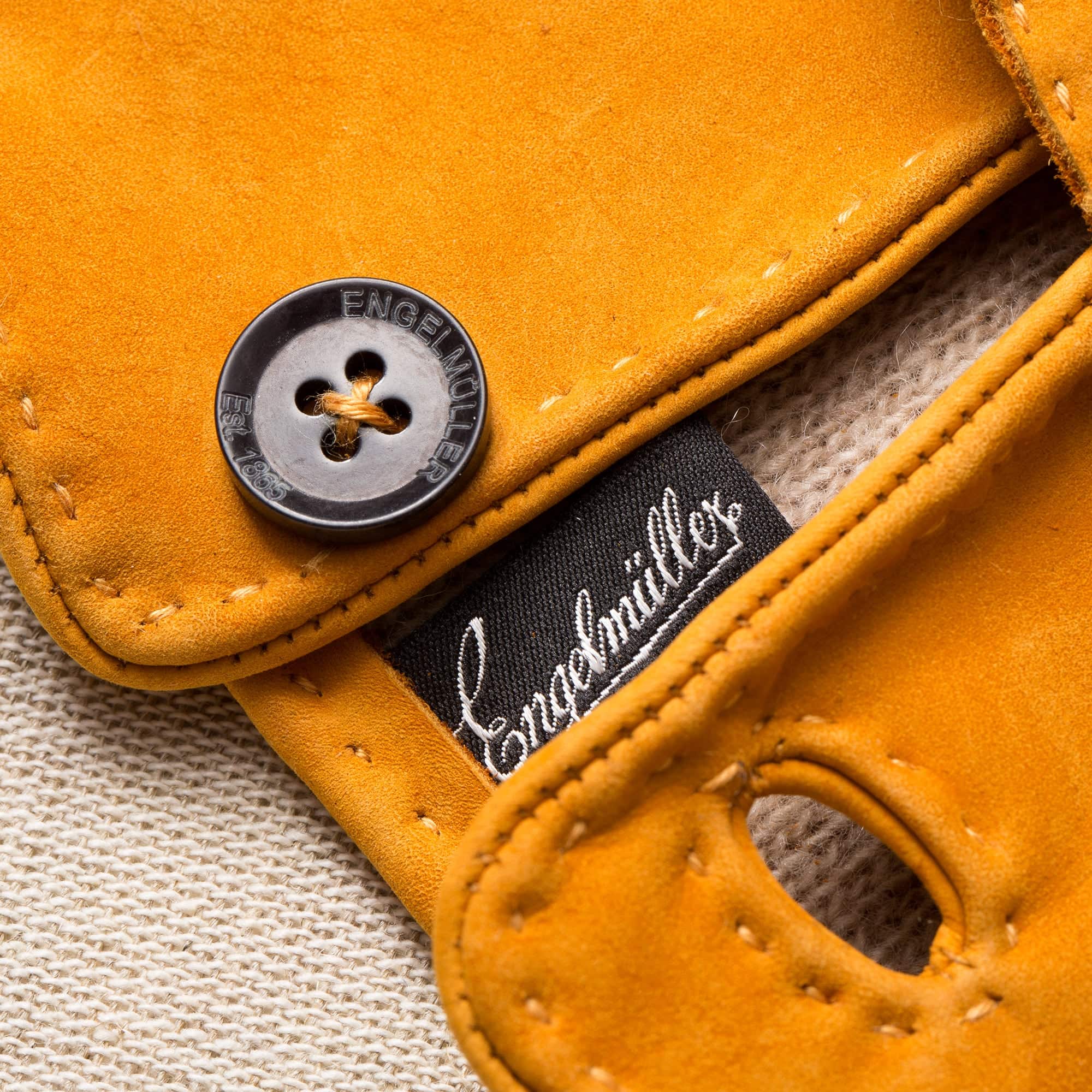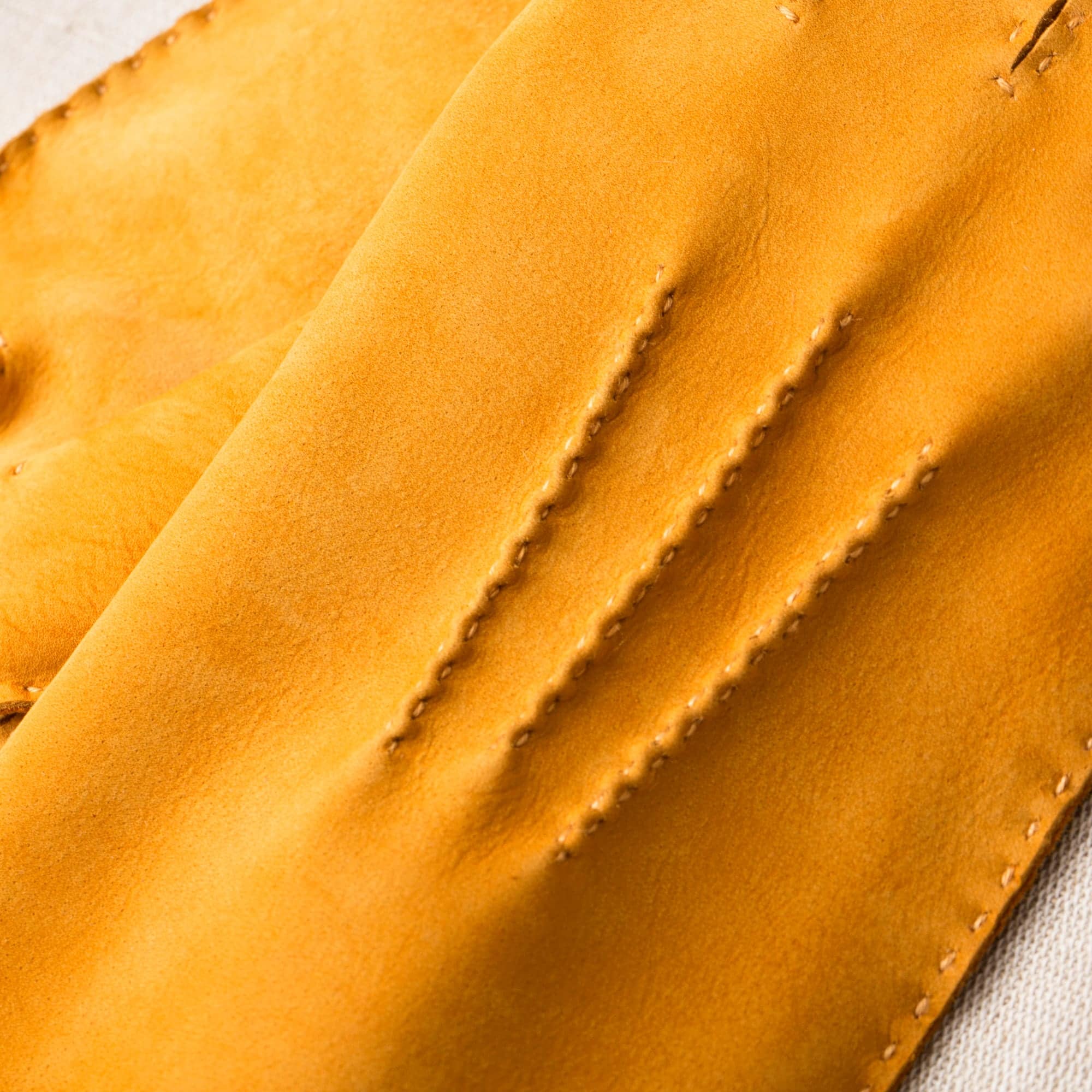 R.D.S.38
[:en]This kind of gloves was worn by British driver Richard Seaman in 1938 when he won the German Grand Prix. The pronounced seams are proof that the luxury mocheto leather gloves are entirely hand made. The exclusive nature of the gloves is enhanced by the striking hand-sewn decorative stitching and cashmere lining.
veal mochetto / cashmere

hand stitching
[:de]
Diese Handschuhe trug der britische Fahrer Richard Seaman im Jahr 1938, als er den deutschen Grand Prix gewann. Die ausgeprägten Nähte beweisen, dass die Luxus-Mocheto-Lederhandschuhe komplett handgefertigt sind. Die exklusive Art der Handschuhe wird durch die markanten handgenähten Ziernähte und Kaschmir-Futter verstärkt.
Kalbfleisch mochetto / Kaschmir Handnaht
[:ru]
Подобные перчатки носил британский гонщик Ричард Симен в 1938г., когда он выиграл  на Гран-При в Германии. Отчетливые швы являются видимым доказательством эксклюзивной кожи mocheto, из которой сшиты перчатки. Уникальный характер этих перчаток подчеркивают замечательная декоративная строчка, сделанная вручную и кашемировая подкладка.
телячья кожа / кашемир
строчка ручной работы
[:ja]
これらの手袋は、イギリス人レーサー、リチャード・シーマンが1938年ドイツGPで優勝時に使用していました。はっきりした縫い目が高級で柔らかく加工された子牛の皮の手袋で作られた証拠です。他にはない特徴を魅力的な手縫いの装飾ステッチとカシミアの裏地が更に引き立てています。
[:]
Veal mochetto

Cashmere lining

Yellow
Not sure how to measure your hand?
Download our new app and do it without a hassle.